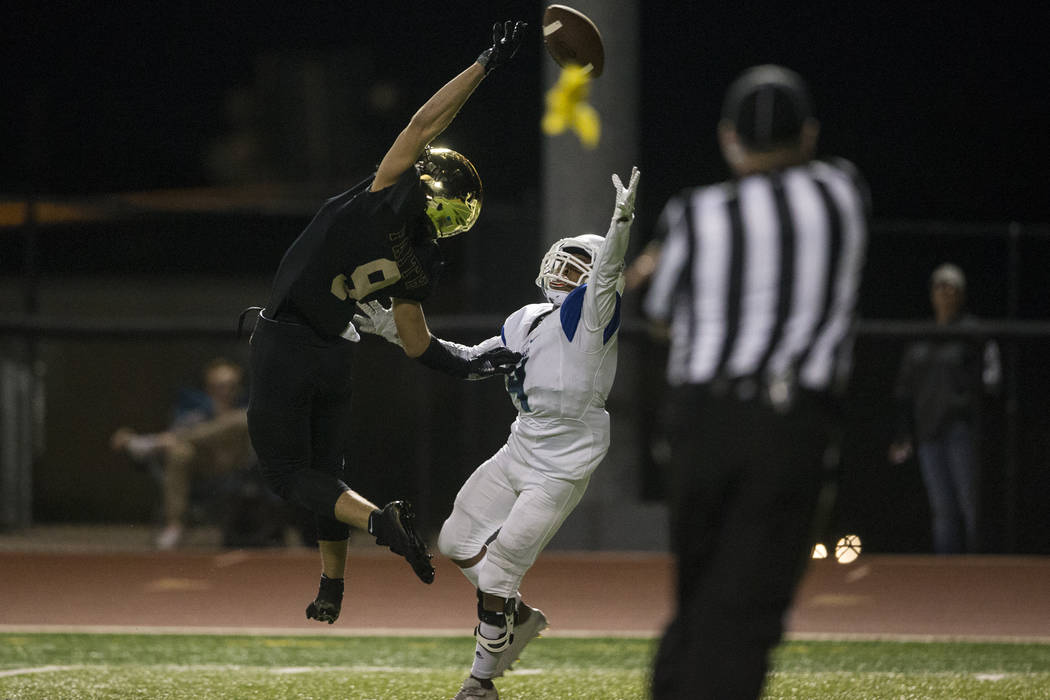 Green Valley had to wait for it, but the Gators picked up their biggest win of the season so far last Friday.
The team traveled to play at Faith Lutheran, but weather delayed the opening kickoff until 9:26 p.m. When the game started, Green Valley showed it was still ready to play with quarterback A.J. Barilla throwing five touchdowns in a 33-27 overtime win over the Crusaders.
The Gators are now 3-0 for the first time in coach Brian Castro's seven-year tenure, earning them Nevada Preps Team of the Week honors.
Barilla, who missed all of last season with an achilles injury, has already thrown for 720 yards and seven touchdowns for Green Valley. He's led the Gators on late touchdown drives in all three of their wins, including last week when he fired a 10-yard touchdown pass to Reydin Morett on the first play of overtime.
Green Valley will try to improve to 4-0 when it hosts Bonanza on Thursday at 7 p.m.
Check out the video above.
Related
Western named Week 1 Nevada Preps football Team of the Week
Clark named Week 2 Nevada Preps football Team of the Week