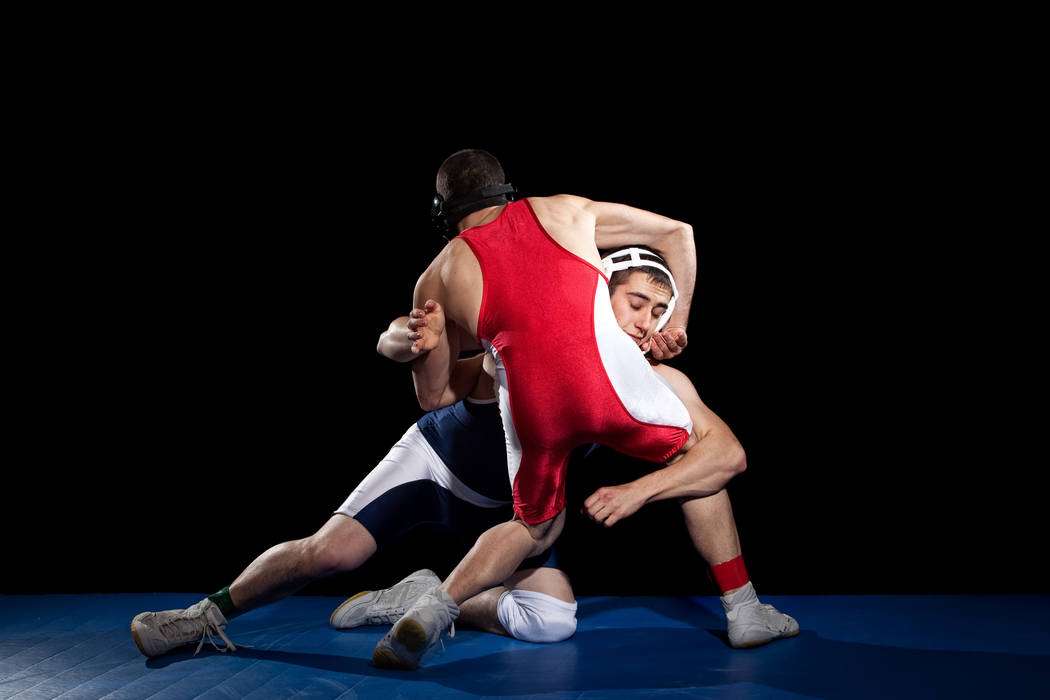 Marc Williams and Kody Presser each recorded two first-period pins on Thursday to help host Shadow Ridge's wrestling team defeat Alta (Utah) and Foothill in dual matches.
Williams (170 pounds), Presser (182), Gabriel Talledo (120) and Triston Curtis (132) each won twice by fall for the Mustangs, who defeated Foothill, 60-15 and downed Alta, 59-18.
Against Foothill, Matt VanRiel (138), Joel Hemintakoon (160), Noah Gallardo (195) also won by pin.
Conner Crinigan (113) and Julian Bradley (285) won by fall for the Falcons.
Against Alta, the Mustangs' Sam Gallardo (106), Jake Anderson (152) and Ashton King (220) won by fall.
Alta (Utah) 46, Foothill 33 — At Shadow Ridge, the Hawks won five consecutive matches from 160 pounds to 220 and defeated the Falcons.
Christian Hunsaker (106), Robert Silva (120), Jeremy Evans (126), Micah Robertus (152) and Bradley (285) all won by pin for Foothill.
Las Vegas 56, Palo Verde 21 — At Palo Verde, the Wildcats used six pins to defeat the Panthers.
Trace Everett (126), Valentino Smith (145), Nathan Rhoads (152), Edward Gonzales (160), Caleb Roach (182) and Joseph Hernandez (285) all won by fall for Las Vegas.
Palo Verde's Jacob Saribay (120), Dakhoda Eyerly (132) and Connor Edwards (195) won by fall.