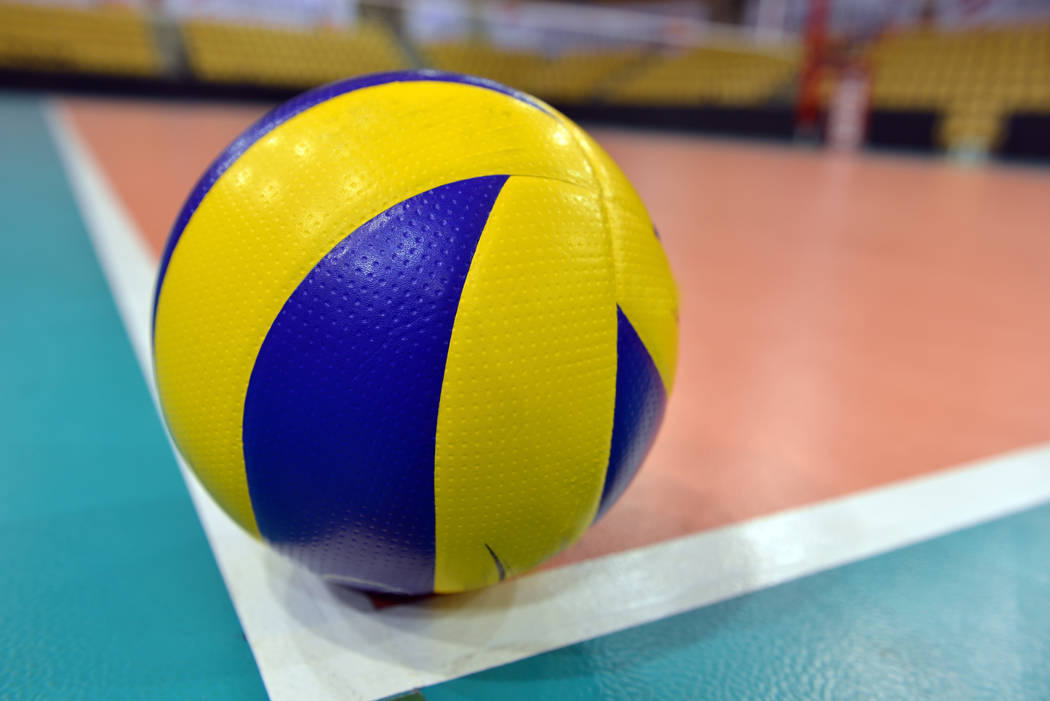 Aaliah Largusa had 13 kills and 12 digs, and Arien Fafard added nine kills and 27 assists on Thursday to help Palo Verde's girls volleyball team to a 25-20, 17-25, 25-19, 25-20 road win over Coronado in a battle of region powers.
Carli Tanner notched nine kills and 11 digs, and Mia Sadler had 22 digs for the Panthers.
Madison Karcich led Coronado with 15 kills and 14 digs. Dallas Balanay-Flores had 20 assists, two aces and eight digs, and Megan Wang had 15 digs for the Cougars.
Durango 3, Basic 0 — At Durango, Naomi Harris put down 17 kills in the Trailblazers' 25-13, 25-22, 25-16 sweep of the Wolves.
Tehani Faitau had 15 kills, and Anuhea Faitau added 14 kills for Durango.
Kiara Richardson tallied 10 kills and six digs for Basic, which got 11 digs from Serenity Lomprey.
Legacy 3, Green Valley 0 — At Green Valley, Jazmyne Walker had 17 kills and two blocks to lead the Longhorns to a 25-15, 25-18, 25-16 sweep of the Gators.
Myah Maxwell and Kiana Carter each had seven kills, and Kamaile Mendonsa had five aces and 27 assists for Green Valley, which also got nine digs from Kristie Davis.
Stephanie Evans added eight digs, and Abby Olsen had 16 assists for the Gators.
Valley 3, Sunrise Mountain 0 — At Valley, the Vikings defeated the Miners.
Natalie Jaramillo led Sunrise Mountain with five kills and six blocks. Anahis Nava-Sandoval added 13 assists and nine aces, and Destiny Chavez had five aces for the Miners.
Somerset-Sky Pointe 3, Liberty Baptist 1 — At Somerset-Sky Pointe, Tuvaelagi Mann had nine kills and five aces in the Eagles' 25-17, 22-25, 25-22, 25-15 win over the Knights.
Katie Piet added nine aces and 19 digs, and Ellie Barrus had 19 digs for Somerset-Sky Pointe.
Kiley Guardiola had eight kill, three aces and 13 digs to lead Liberty Baptist.
Kelsey Guardiola had nine kills, seven assists, two aces and five digs, and Jade Halverson added six kills, 10 assists, three aces, 14 digs and two blocks for the Knights.
Cimarron-Memorial 3, Canyon Springs 0 — At Canyon Springs, the Spartans rolled to a 25-8, 25-15, 25-16 win over the Pioneers.
Word of Life 3, Adelson School 2 — At Adelson School, the Eagles downed the Lions.
Needles 3, Mohave Accelerated (Ariz.) 0 — At Needles, California, the Mustangs swept Mohave Accelerated.
Box scores:
Somerset-Sky Pointe 3, Liberty Baptist 1