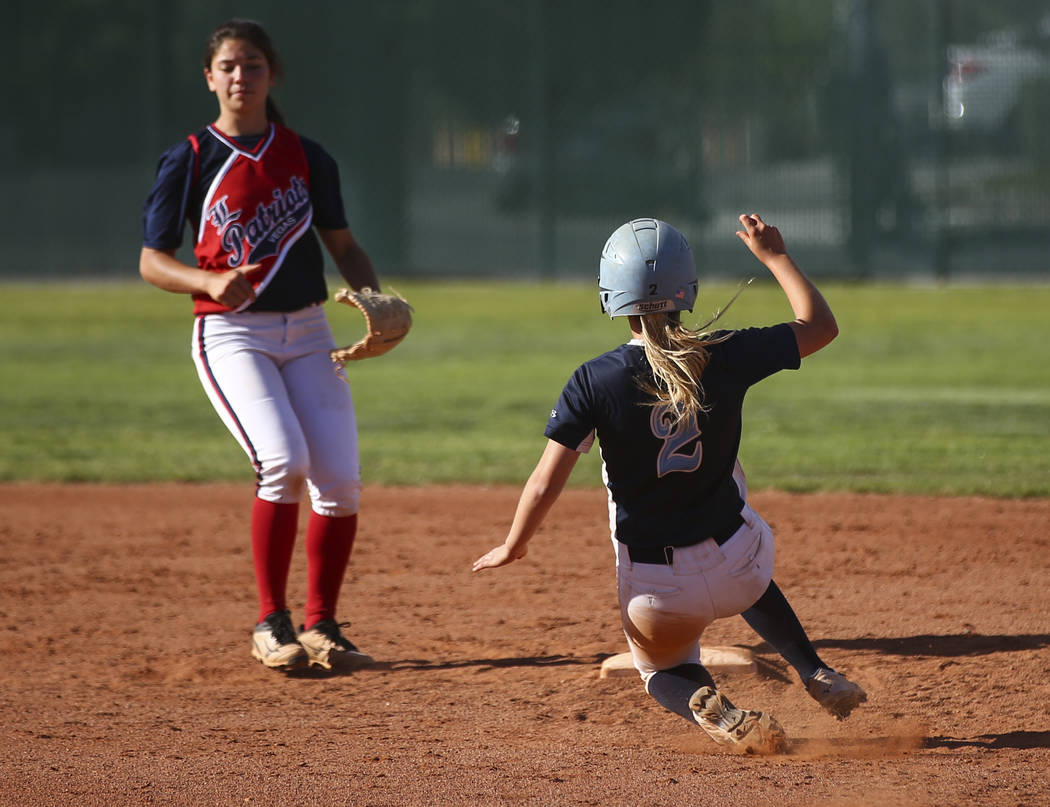 There wasn't much of a battle for the No. 4 seed in the Class 4A Sunrise Region softball tournament heading into spring break.
The race got a little closer last week.
Foothill turned it into a jumbled mess Wednesday.
The visiting Falcons banged out 20 hits against three pitchers and beat second-place Liberty 18-8 in six innings.
Foothill (12-15, 9-6 Class 4A Sunrise League) moved into a tie with Basic for fifth place with five games remaining. Fourth-place Las Vegas is one-half game ahead in the standings.
"We've said since last week every game from here on out is very important for us," Falcons coach Tom Mayes said. "I've tried to drill into them the importance of playing at home first, so we're looking at one game at a time."
Skylar Glaude was 3-for-4 with two doubles and four RBIs, and Katelyn Enzweiler went 3-for-5 with a double, triple and three RBIs to lead Foothill.
Liberty (17-5, 12-3) led 5-1 after the first inning, but the Falcons answered with five runs in the second and didn't trail again.
"Early (in the season) we probably would have thought twice about it," Mayes said. "But right now, if we get down, we know we can hit the ball. We're able to still hang in there and make some things happen."
Glaude had a two-run double to right — one of several bloop hits by the Falcons — as part of a five-run fifth inning that put Foothill on top 13-7.
Enzweiler had a two-run double followed by an RBI double from Glaude in the sixth when Foothill added five more runs.
Caitlyn Stevenson was 3-for-5 with a run-scoring triple in the sixth, and Sadie Christian was 3-for-5 with two RBIs for the Falcons.
"We worked really well as a team," Foothill junior Kylie Becker said. "We hit the ball and played together."
Shelby Carvalho was 3-for-3 with three RBIs, and Breanna Alvarez and Marisa Olmos each went 2-for-4 with a double and an RBI for Liberty.
"Everybody's jelling right now and coming together," Mayes said. "We're going to see what happens the next week and a half and go from there."
Contact David Schoen at dschoen@reviewjournal.com or 702-387-5203. Follow @DavidSchoenLVRJ on Twitter.
Box score: