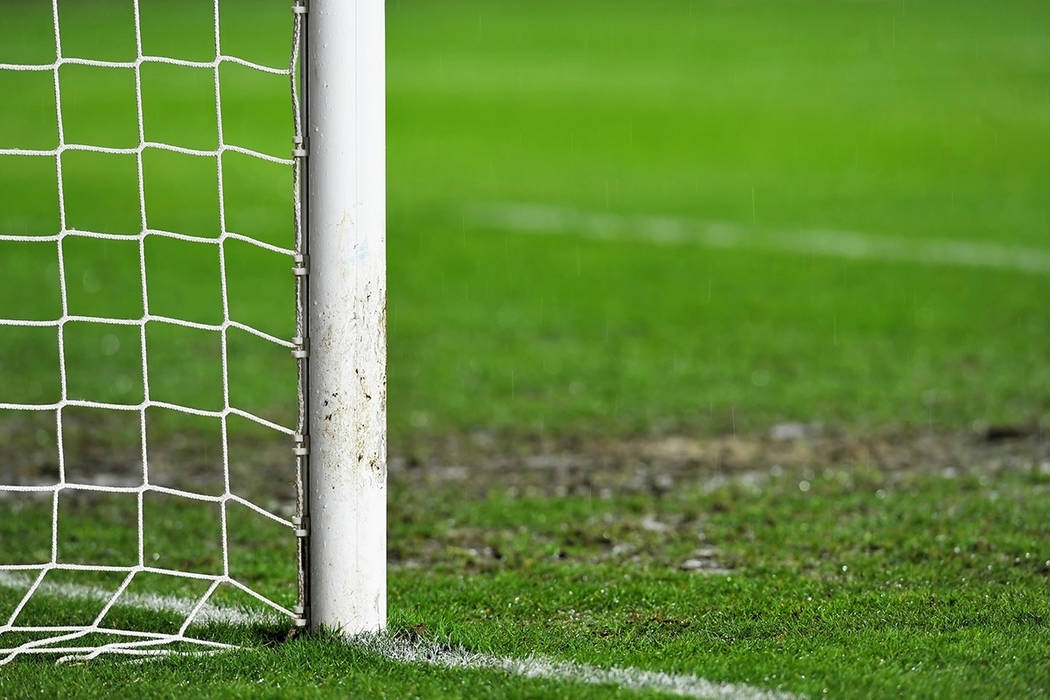 Soccer defenders won't see their names on any leaderboard or ever have a way to quantify their importance to their team.
And that's exactly why second-year Western boys soccer coach Kory Pippin loves that type of player.
"They might be the most important person on the field," he says.
The Warriors — led by 6-foot-3-inch senior defender Ismael Navarro — didn't allow a shot in the first half and nearly produced a clean sheet in their 4-1 home win over Desert Pines in each team's Class 3A Sunset League debut on Wednesday afternoon.
"Any YouTube kid can hit a free kick," Pippin said. "So we really are focus on positioning. Defense is this idea — if (other teams) don't think they can get past us, they're going to shut down. Your offense is your chemistry, your defense is desire. If you want it more, you'll be in position. You'll make sure your hands are down, and you won't foul on our half."
Western (5-0-2, 1-0 Sunset) was impenetrable early while the team's offense worked to find its footing. Desert Pines (1-2, 0-1) failed to manufacture any real threat in the first 40 minutes and lost possession nearly each time it crossed midfield.
Juan Arredondo-Alvarez fed Warriors forward Julio Flores in the 14th minute for the first half's only score.
"(Our defense) is a couple guys in the back really taking ownership for what's happening on the field and the product they're putting out," Pippin said. "They realize their name's not going to be in the paper for anything, other than the fact they get a pat on the back. You can't like anything more than a kid who's going to work his ass off just because that's best for the team.
"You have to have a special kind of kid to do that."
And Western has a few — most notably Navarro, whose big frame enabled him to win most 50-50 balls.
Desert Pines' first shot — an off-target attempt — came in the 50th minute, and the Jaguars finished with just four shot attempts. Nestor Vivero-Mera scored their lone goal with six minutes remaining against Western's substitutes.
"I was hoping it was a clean sheet, but 4-1 is a good outcome," said Navarro, a two-year varsity player who is one of the team's three captains. "The biggest thing I did was show leadership and push everyone else. As long as I play my game, they're all going to play their game."
Arredondo-Alvarez scored two second-half goals, and Juan Estrada added another for Western.
Pippin credits his team's pregame attitude on both ends of the field.
"You can't go in and say you're going to rely on talent alone," Pippin said. "You've got to have some effort. You've got to have some pep in your step. I thought it was a really good start to league play."
Contact reporter Ashton Ferguson at 702-383-0430 or aferguson@reviewjournal.com. Follow @af_ferguson on Twitter.
Box score: