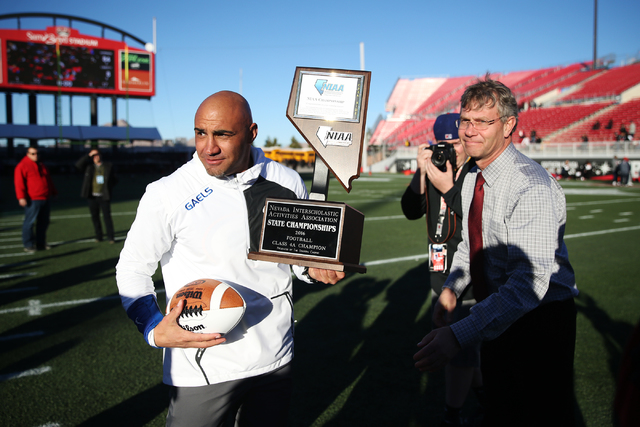 Team of the Year
Bishop Gorman Football
The most dominant football team at Nevada's highest level polished off another perfect season with an exclamation point on Dec. 3 with an 84-8 victory over Liberty in the state title game. It was the Bishop Gorman's 15th title in history and eighth in a row, which later led to its third consecutive mythical national championship.
The Gaels are riding a 54-game winning streak and are the only team in Nevada history to win a national championship. The last time Bishop Gorman lost was Oct. 4, 2013, to Booker T. Washington (Florida), and the last loss to a Nevada team was to Palo Verde on Nov. 21, 2008.
The Gaels also boasted the Gatorade National Player of the Year in quarterback Tate Martell, who graduated early and joined the Ohio State football program.
Quote
"This was one of our goals at the start of the year, along with winning a state title. We felt like with the schedule we had, if we ran the table, it was a really good possibility and something the kids wanted as well."
— Coach Kenny Sanchez, on winning a national title