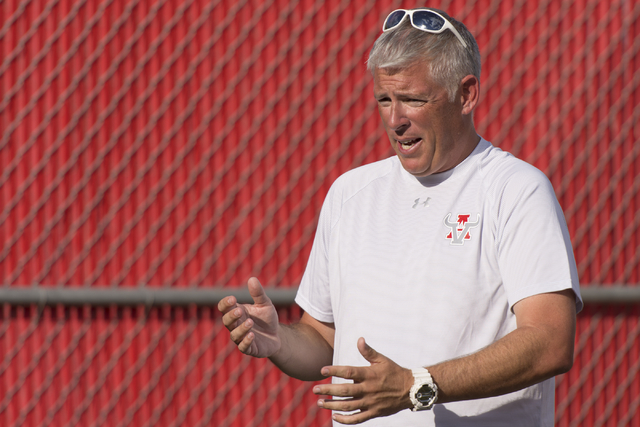 Coach of the Year
Jay Howard
Arbor View
Jay Howard, the only coach the Aggies have known, guided his team to another state championship last season. Arbor View won its fifth consecutive state title Nov. 12 with a 4-1 victory over Palo Verde, the same team that defeated the Aggies in the Sunset Region title game.
Howard has coached the Aggies since their inception 12 years ago. He has led them to six state titles, the most in Class 4A history and the second most in NIAA history. Their 36 games between losses in 2015 and 2016 is a Class 4A state record. In 2015, the Aggies recorded 19 shutouts in 23 games, a Class 4A record.
Arbor View finished 20-1-2 last season, the best winning percentage in Southern Nevada.
Quote
"He never lets anything get to him. He doesn't get caught up in the drama and doesn't allow us to, either. He tells us to just focus on school first and then playing the game."
— Melanie Ara, Arbor View center midfielder