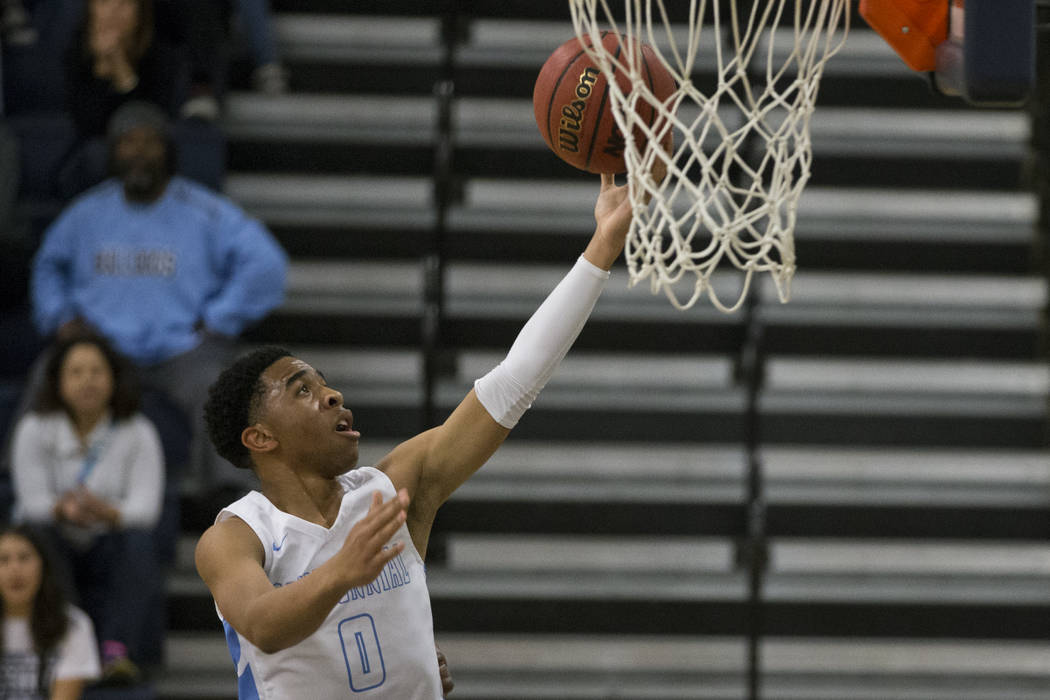 ATHLETES OF THE WEEK
Boys Basketball
Ishon Hardin, Centennial
The senior guard scored a total of 49 points to lead the Bulldogs to two Northwest League wins. Hardin had 25 points in a 57-55 victory over Cimarron-Memorial and 24 points in a 55-50 win over Arbor View.
Girls Basketball
Kyndal Ricks, Rancho
The senior guard scored 39 points last week to help Rancho win two Northeast League games. Ricks led all scorers with 21 points in a 50-48 victory at Canyon Springs to move the Rams into first place.
Flag Football
Caitlin Shannon, Coronado
The junior quarterback threw a total of six touchdown passes and ran for two scores as the Cougars claimed Southeast League wins over Green Valley and Foothill.
Wrestling
Joey Mazzara, Bishop Gorman
The senior was named the Adidas High School Wrestler of the Week after winning the 170-pound championship at the Rockwell Rumble in Orem, Utah.