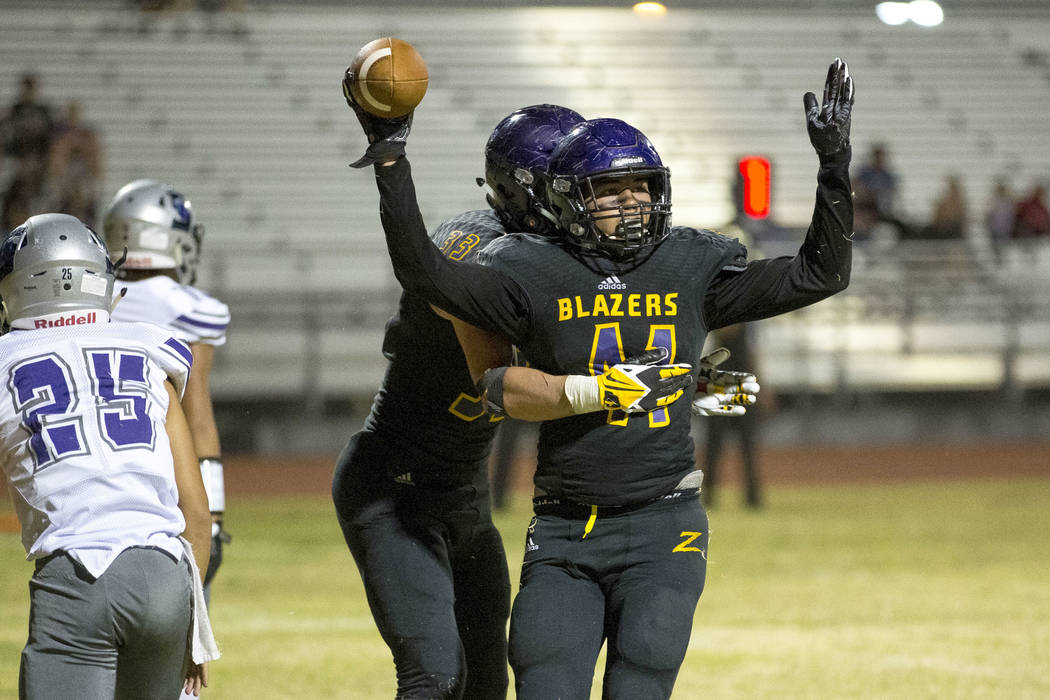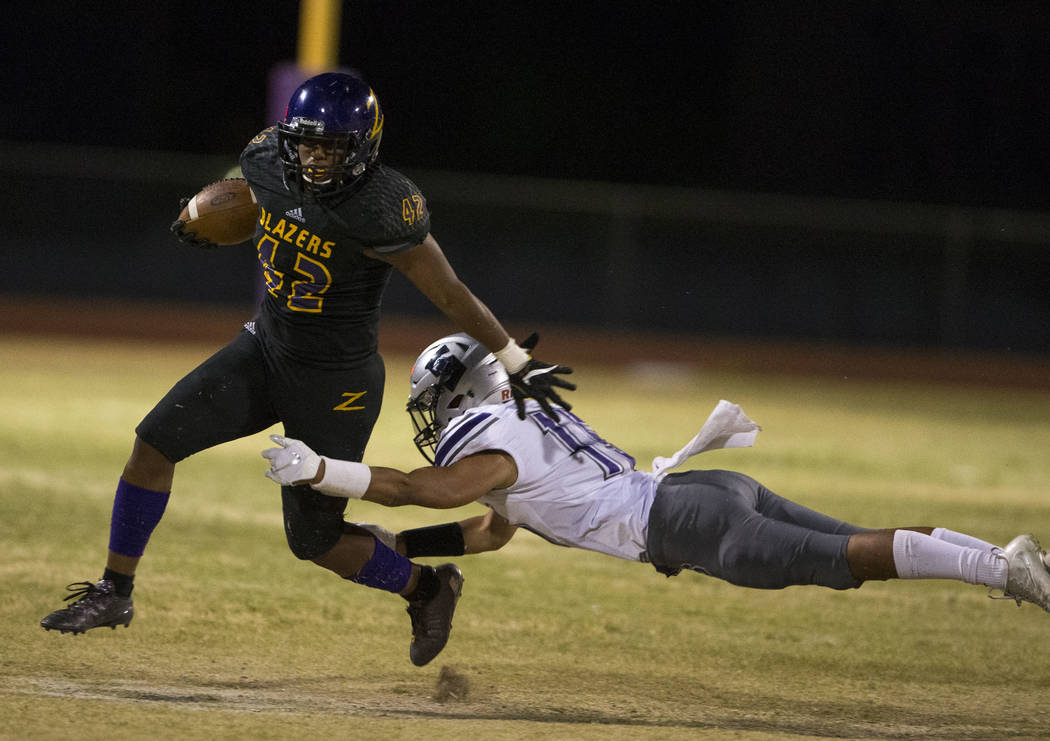 Despite a 1-3 start, it would be hard to watch Durango's football team and not come away impressed with its defense. Friday night, the Trailblazers had their signature performance.
Durango held visiting Silverado off the scoreboard, and did not allow the Skyhawks to complete a pass. The run game was good, the passing game was deadly, and Durango rolled to a 33-0 victory.
As an added bonus, a doughnut on the scoreboard means doughnuts for the players.
"Put a zero up, coach buys us doughnuts," senior lineman Jayden Nersinger said said. "It's exciting."
Nersinger faced a double-team most of the night but still managed to team up with Frankie Pelton on a sack and stripped the ball loose for a fumble that Durango (2-3, 1-0 Southwest League) recovered.
Defense wasn't all provided. After a calm first quarter, Pelton pinballed off defenders for the first score, a 10-yard TD scamper, then the Trailblazers turned to Nersinger. Quarterback Kaden Renshaw threw backward to Brayden Stockbauer-Bolton, who unleashed a bomb to a streaking Nersinger for a 72-yard touchdown.
As the clock wound down in the second, Renshaw connected with Ryan Cabase for 32 yards and Durango called timeout with two seconds left in the half. Renshaw punched it in from the 3 for a 21-0 halftime lead, and the second half went by on cruise control.
"We came out here and we did what we needed to do: We beat Silverado," Nersinger said.
Silverado (2-2, 0-1) had a better game than the score suggested. The run game was strong, totaling 166 yards. But the Skyhawks never advanced deep into Durango territory.
Silverado's Breven Palpallatoc ran 13 times for 112 yards and Jacob Mendez had 17 carries for 70 yards. But quarterback Kana Hoapili misfired on all four of his passes.
"It just felt awesome," Durango coach Toby Henry said. "Our offense is rolling now. Our defense, they're steady, they keep playing tough."
Durango got things going early on the ground, not completing a pass until Nersinger's reception with 5:55 to play in the second. Renshaw set the tone with the game's first three carries then turned to a trio of backs: Tau Fotu (86 yards), Justin Johnson (79 yards) and Pelton (44 yards). Pelton had a receiving touchdown in addition to his score on the ground.
Renshaw finished 7 of 13 for 116 yards and two touchdowns. He ran 10 times for 54 yards.
The 1-3 record coming into Friday was no fault of a defensive unit that allowed opponents an average of 16 points. On Friday night, the defense got its offensive support, and that means the Trailblazers have breakfast accounted for on Saturday.
"We're going to get them doughnuts tomorrow, that's for sure," Henry said.
Contact Justin Emerson at jemerson@reviewjournal.com or (702) 387-2944. Follow @J15Emerson on Twitter.
Box score: