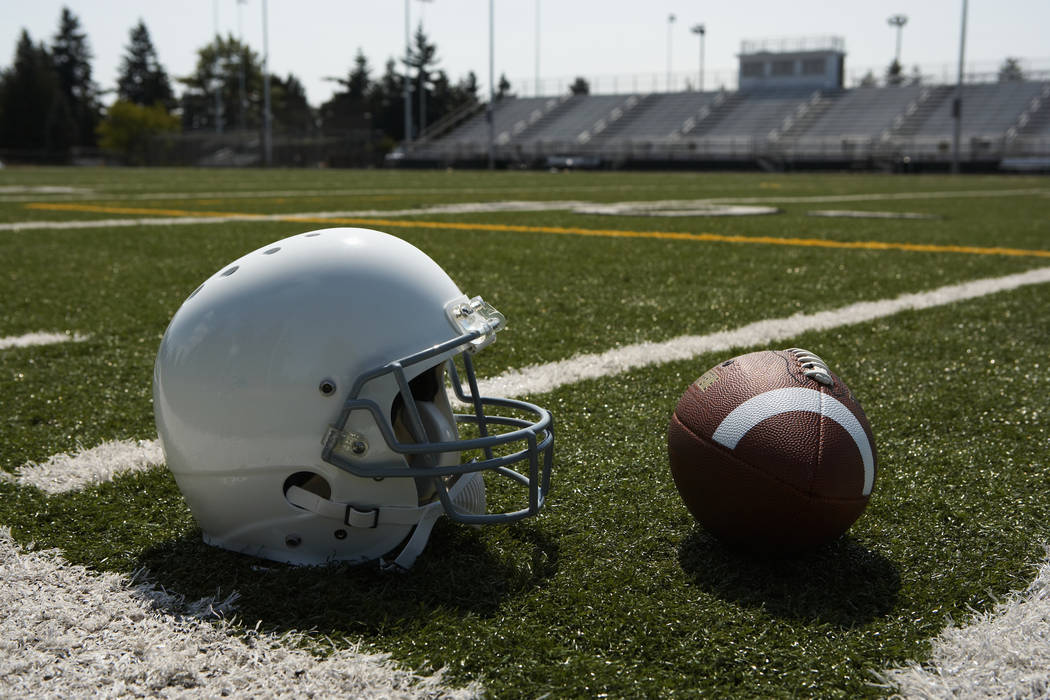 Thorston Balmer ran for 208 yards and four touchdowns as Boulder City's football team snapped a four-game losing streak with a 62-33 road victory over the Rams.
Most of Balmer's damage came in the fourth quarter, as Rancho attempted to climb out of what was a 26-point hole. With the Rams having cut the Boulder City lead to 40-27 early in the fourth, Balmer scored on three straight plays from scrimmage — runs of 47, 45 and 72 yards. The last one pushed him over the 200-yard mark for the contest.
Briggs Huxford found the end zone three times for Boulder City (3-4), including a 65-yard TD reception from Parker Reynolds, and an 81-yard kickoff return in the third quarter.
Jonathan Gunter led the way for the Rams (0-6), carrying the ball 35 times for 182 yards and two touchdowns. He also passed for two scores. Rancho fell behind 26-0 before starting its comeback, with Gunter scoring on a 1-yard run and then hitting Kendrick Nieves for a 15-yard touchdown on a ball tipped in the end zone.
The 33 points for the Rams were more than the team had mustered in its five previous games combined.
Box score: