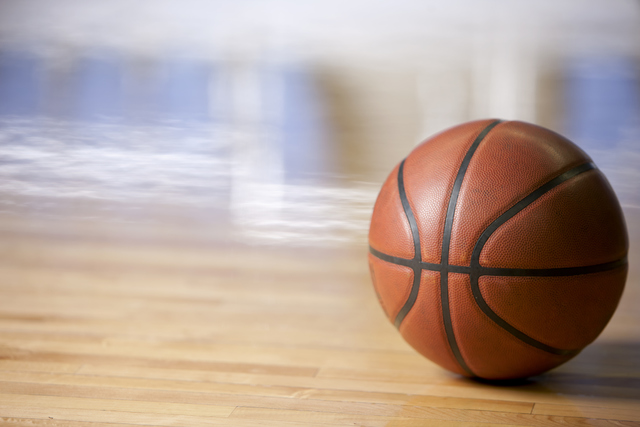 Las Vegas High's Teconna Dyer provided two layups and a free throw in the final minute to lift the Wildcats' girls basketball team to a 33-29 home win over Rancho on Tuesday.
Armonnie Byrd scored 12 points to lead Las Vegas. Jasmine Perez added 11 points, and Dyer finished with eight points for the Wildcats, who trailed until the final 1:45 of the game.
Kyndal Ricks led Rancho with a game-high 17 points.
Desert Pines 50, Eldorado 24 — At Eldorado, Heaven Heacock scored 12 points to help lift the Jaguars over the Sundevils.
Elasjanae Burns and See'Airrah Evans-Collins each scored nine points for Desert Pines, which trailed 10-9 after one quarter but outscored Eldorado 14-2 in the second to take control.
Kiana Parkes led Eldorado with 11 points.
Spring Valley 59, Durango 20 — At Durango, Essence Booker scored 16 points to lead the Grizzlies to an easy win over the Trailblazers.
Alyssa Scott added 11 points, and Deja McDonald scored nine for Spring Valley, which bolted to a 16-3 first-quarter lead.
Analiyah Matthews scored 11 points for Durango.
Canyon Springs 69, Valley 39 — At Canyon Springs, LeAsianique Williams scored 14 points to lead the Pioneers to victory over the Vikings.
Yemiyah Morris had 12 points, and Aleza Bell added 10 points for Canyon Springs, which opened the game on a 17-3 run.
Sondra Scroggins scored 15 points to pace Valley.
Tech 58, Chaparral 36 — At Tech, Tayler Muwwakkil poured in 26 points as the Roadrunners defeated the Cowboys.
Patrice Thomas added 10 points for Tech, which outscored Chaparral 30-14 over the middle quarters.
Tianna Harrison scored 13 points, and teammate Sierra Shaw added 11 for the Cowboys.
Boulder City 45, Del Sol 16 — At Del Sol, Keely Alexander scored 18 points to lead the Eagles to an easy win over the Dragons.
Madison Manns added nine points for Boulder City.
Hope Yaw led Del Sol with seven points.
Sierra Vista 59, Clark 32 — At Clark, Shania Harper scored 16 points to lead the Mountain Lions over the Chargers.
Iymoni Burrell added 12 points for Sierra Vista, which outscored Clark 30-11 in the second half.
Julie Reid paced Clark with 10 points.
Lake Mead 39, Mountain View 29 — At Mountain View, Aaliyah Perkins had 14 points, and Shelbi Shaw scored 13 as the Eagles beat the Saints.
Lake Mead outscored Mountian View 16-6 in the second quarter to take a 24-11 halftime lead.
Mountain View's Tayah De'Bouck led all scorers with 16 points. Nia Van Kempen added 11 points for the Saints.
Needles 55, Adelson School 6 — At Needles, California, Brenna Chavez had 17 points to lead the Mustangs over the Lions.
Marie Mills scored 12 for the Mustangs, and teammate Jayne Antone added 10 points.
Needles led 19-2 after one quarter and 37-4 at the half.
Round Mountain 50, Tonopah 29 — At Tonopah, the Knights defeated the Muckers.
Moapa Valley JV 31, Beaver Dam 27 — At Overton, the Pirates' junior varsity squad defeated the Diamondbacks.
Box scores:
Lake Mead 39, Mountain View 29