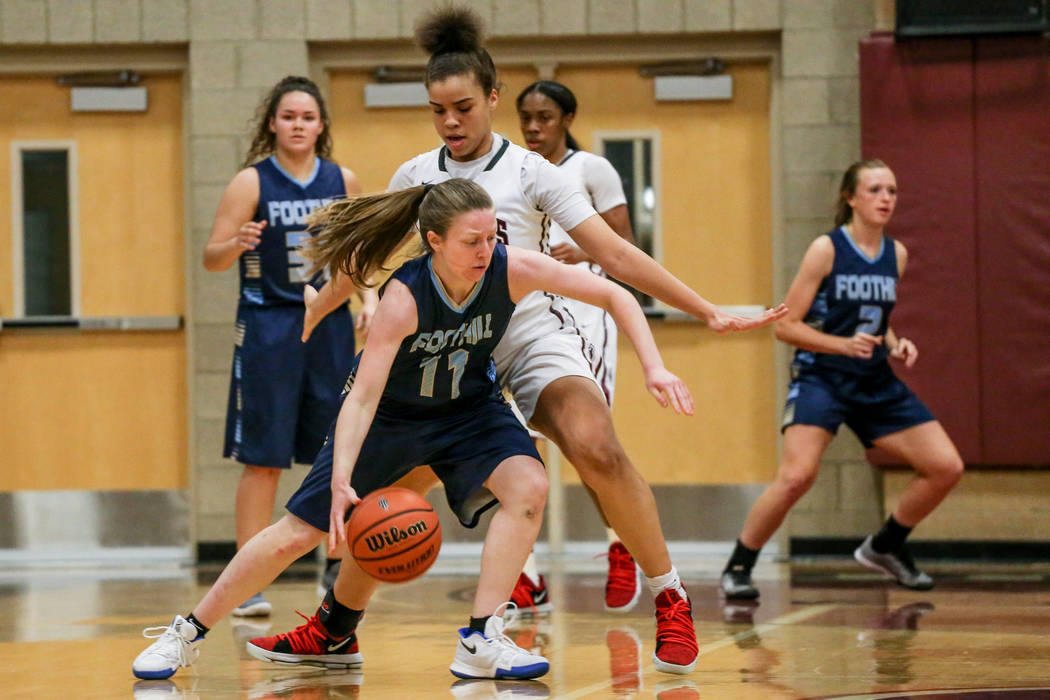 Kalena Halunajan is the perfect metaphor for the start of the Desert Oasis girls basketball season.
Like the Diamondbacks, the freshman guard has burst onto the scene this year, and she scored 11 of her team's 28 points in the first quarter Monday to set the tone in a commanding 72-37 home victory over Foothill.
"I just tried my hardest," Halunajan said. "We're going strong right now, hopefully we keep going."
Halunajan, playing in just her second high school game, hit a 3-pointer, sank three more field goals and drained both her free throws in a quarter the Diamondbacks (2-0) outscored Foothill 28-7. That included a 17-0 run, and Desert Oasis never looked back.
"That was nice to see," Desert Oasis coach Laurie Evans said. "We just have to learn to play like that for four quarters."
Foothill (2-1) fought back in the second quarter, the only quarter it outscored Desert Oasis. But it wasn't nearly enough. Desert Oasis pulled away in the fourth and ended the game on a 14-0 run to end it.
It is the second blowout win of the season for the Diamondbacks, who also beat Canyon Springs 71-23 last week.
"We have all the tools. We have great guards, great post play," Desert Oasis coach Laurie Evans said. "I've never had a team with so much consistency all the way through. We have every single player can play."
Nine Diamondbacks scored Monday, and three scored in double digits. Desi-Rae Young had a double-double with 16 points and 12 rebounds, Ahmaya Smith had 16 points and Halunajan finished with 13. Returning all-state center Dajaah Lightfoot had six points and 10 rebounds.
Bri Rosales and Jailyn Johnson each had 10 points and eight rebounds to lead the Falcons.
Contact Justin Emerson at jemerson@reviewjournal.com or (702) 387-2944. Follow @J15Emerson on Twitter.
Box score: