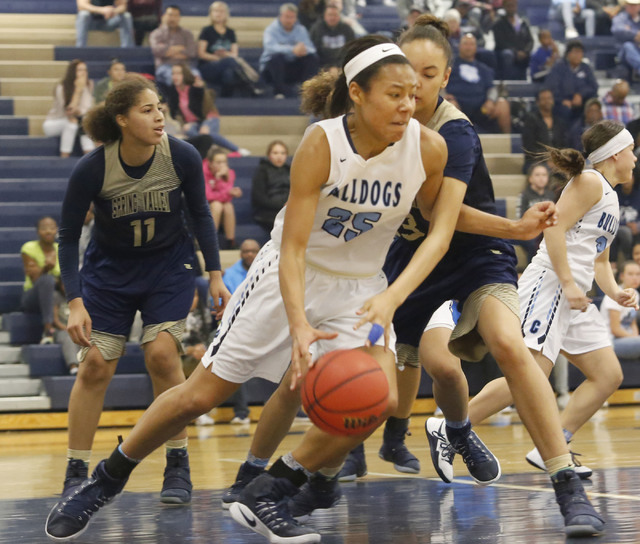 Centennial girls basketball standout Samantha Thomas was named the Gatorade Nevada Player of the Year on Monday.
Thomas averaged 16.1 points, 6.2 rebounds and 3.1 assists in leading the Bulldogs to a third consecutive state championship.
She had 19 points, six rebounds and five assists in Centennial's 97-52 win over Bishop Manogue in the state championship game.
Thomas has signed to play at Arizona. She is the fourth player from Centennial to win the award, joining Jada Brown (2012), Alexis Byrd (2010) an Italee Lucas (2007).