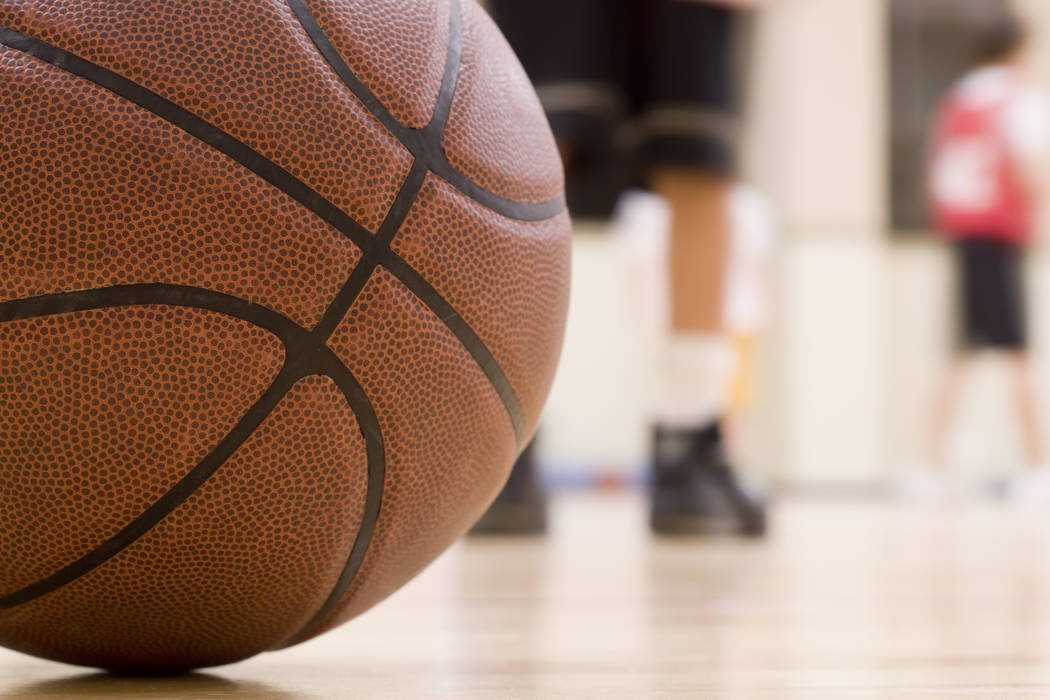 Marvin Coleman had 27 points Monday to lead Foothill's boys basketball team to a 95-84 road victory over Desert Oasis.
Jace Roquemore added 18 points for Foothill, which led 55-41 at the half. Dylan Hushaw had 14 points, and Collin Russell scored 13 for the Falcons.
Desert Oasis' Jacob Heese scored 41 points. The Diamondbacks outscored Foothill 29-15 in the third quarter to tie the game at 70.
Nate Van scored 16 for Desert Oasis, and teammate Kamari Burnside had 11 points.
Canyon Springs 81, Sierra Vista 70 — At Sierra Vista, Kevin Legardy scored 30 points as the Pioneers downed the Mountain Lions.
KaeJon Barnes had 15 points, Alexander Spaight had scored 14, and Mervin Soares and De'Shawn Keperling each scored 10 for the Pioneers.
David Howard had 22 points to lead the Mountain Lions. Sierra Vista's Maka Ellis had 12 points, Isaiah Veal had 11 points, and Mohamed Washington scored 10.
Eldorado 96, Sunrise Mountain 66 — At Eldorado, Jordan Carter scored 21 points to lead the Sundevils over the Miners.
Patrick Parkes had 15 points for Eldorado, which got 13 points from Jonathan Thomas and 12 points from LeLenn Ross.
Sunrise Mountain's Steven Adeyemi had 23 points to lead all scorers. Tyree Hayes scored 16, and Matt Glenn and Shakir Stephens each had 10 points for the Miners.
Del Sol 49, Western 35 — At Del Sol, Nati Asfaw had 26 points and 10 rebounds as the Dragons defeated the Warriors.
Keith Seldon added 11 points for Del Sol.
Pahrump Valley 62, Moapa Valley 52 — At Overton, Antonio Fortin poured in 25 points as the Trojans beat the Pirates.
Bryce Odegard scored 12 for Pahrump, which led 34-27 at halftime.
Nathanial Thompson led Moapa Valley with 18 points, and teammate Lucas Walker had 13 points.
Democracy Prep 73, Innovations International 37 — At Democracy Prep, Daniel Plummer scored 18 points as the Blue Knights rolled past the Ambassadors.
Jared Holmes added 13 points and 10 rebounds for Democracy Prep, which led 67-32 after three quarters.
Najeeb Muhammad (15 points), Akeemis Williams (14 points) and Miles Mixon (10 rebounds) also contributed for the Blue Knights.
Derec Anderson scored 12 to lead Innovations International.
Tech 59, Virgin Valley 32 — At Tech, Jurelle Orbino scored 20 points and had eight assists as the Roadrunners defeated the Bulldogs.
Isaiah Villareal scored 11 points, and Zail Lewis had 10 points for Tech.
Will Barnum led Virgin Valley with nine points.
Needles 64, Mohave Accelerated (Ariz.) 51 — At Bullhead City, Arizona, Trey Tsosie scored 17 points as the Mustangs knocked off the Patriots.
Irving Juarez had 16 points for the Mustangs.
Somerset-Losee 61, Indian Springs 44 — At Indian Springs, Maxwell Lewis led the Lions with 19 points as they defeated the Thunderbirds.
Losee's Branden Bolton scored 12 points, and teammate Caevee Cruz had 10 points.
Indian Springs' Dallin Davis led all scorers with 22 points.
Box scores:
Canyon Springs 81, Sierra Vista 70
Democracy Prep 73, Innovations International 37
Eldorado 96, Sunrise Mountain 66
Needles 64, Mohave Accelerated (Ariz.) 51
Pahrump Valley 62, Moapa Valley 52
Somerset-Losee 61, Indian Springs 44