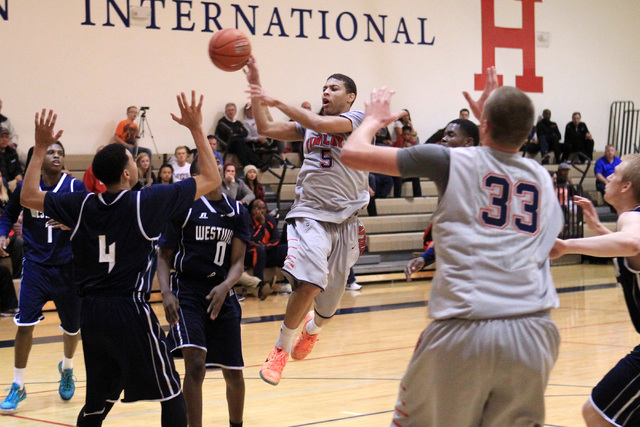 Findlay Prep boys basketball player Derryck Thornton made an oral commitment to Duke on Tuesday and will reclassify to the class of 2015.
The 6-foot-2-inch Thornton played two seasons at Findlay Prep and was rated a five-star recruit in the class of 2016 by Rivals.com before he decided to graduate early.
Thornton was second on the team in scoring at 17 points per game and averaged a team-best 6.2 assists and 2.3 steals as a junior while helping the Pilots (29-3) finish No. 4 in USA Today's Super 25 rankings.
Thornton, who is originally from Chatsworth, Calif., had scholarship offers from more than 15 schools, including UNLV. Louisville was the only other school recruiting Thornton for 2015.
Thornton had an in-home visit with Duke coach Mike Krzyzewski on Monday. Duke was looking for a point guard in the current recruiting cycle after freshman Tyus Jones declared for the NBA Draft, and Thornton joins a top-five class that already included Bishop Gorman's Chase Jeter.