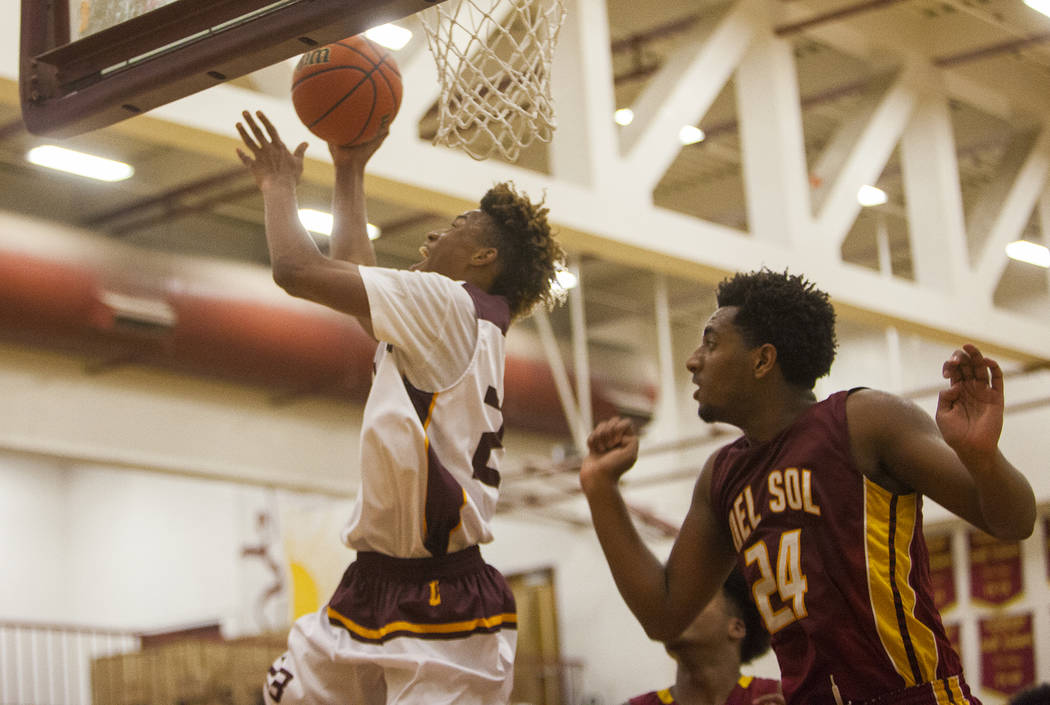 Eldorado boys basketball coach Reginald Ingram hates the comparison for obvious reasons.
But there were no complaints Wednesday night after his players did their latest Golden State Warriors impersonation.
Eldorado hit seven of its 10 3-pointers in the first half, and Jonathan Thomas embraced a Kevin Durant-esque role with 19 points as the Sundevils held off visiting Del Sol 67-64 in a nonconference game.
"Coming into this game, I knew I had to help my team because some of (Del Sol's) guys are scrappy," Thomas said. "I had to match their intensity, just play hard and get my team going. … Once I get going, I get my team going."
Thomas hit three 3-pointers in the first quarter and scored 14 first-half points to give Eldorado a 30-26 halftime lead. The 6-foot-5-inch junior was the alpha in the team's spread-out offense, and easily was the game's top player until fouling out with Eldorado up 62-52 with two minutes remaining.
"He's improved so much from last year," Ingram said of Thomas. "Being a sophomore last year, he was still learning the game. He had a great summer. … and came back way more confident."
Jordan Carter (13 points) and Kemo Bell (16 points) also did their part, joining in on the 3-point barrage. The Sundevils (8-4) finished 10-for-27 from beyond the arc, and opened the fourth quarter on an 10-0 run to grab a 56-44 lead — their biggest of the game — and all the momentum.
"Sometimes, we shoot ourselves out of it," Ingram said. "But we try to teach them balance. We shoot a lot in practice, and we want them to take open shots. But we don't want them to continously jack shots up, especially threes."
Del Sol made four 3s of its own in the final minutes, and Eldorado missed four of its last five free throws to force a final possession.
Nati Asfaw missed a potential game-tying 3-pointer with 1.7 seconds left.
"We need to work a little bit harder in practice on the last two minutes of the game," Ingram said. "Being up 10, being down 10 is something we need to be focused on. In actuality last year, we lost a lot of games that way."
Nati Asfaw led Del Sol with 14 points and 13 rebounds.
Keith Seldon had 14 points and four assists, and Devonte Anton Villarta and Maalik Flowers each scored 12 for the Dragons (8-10).
Contact reporter Ashton Ferguson at aferguson@reviewjournal.com or 702-383-0430. Follow @af_ferguson on Twitter.
Box score: