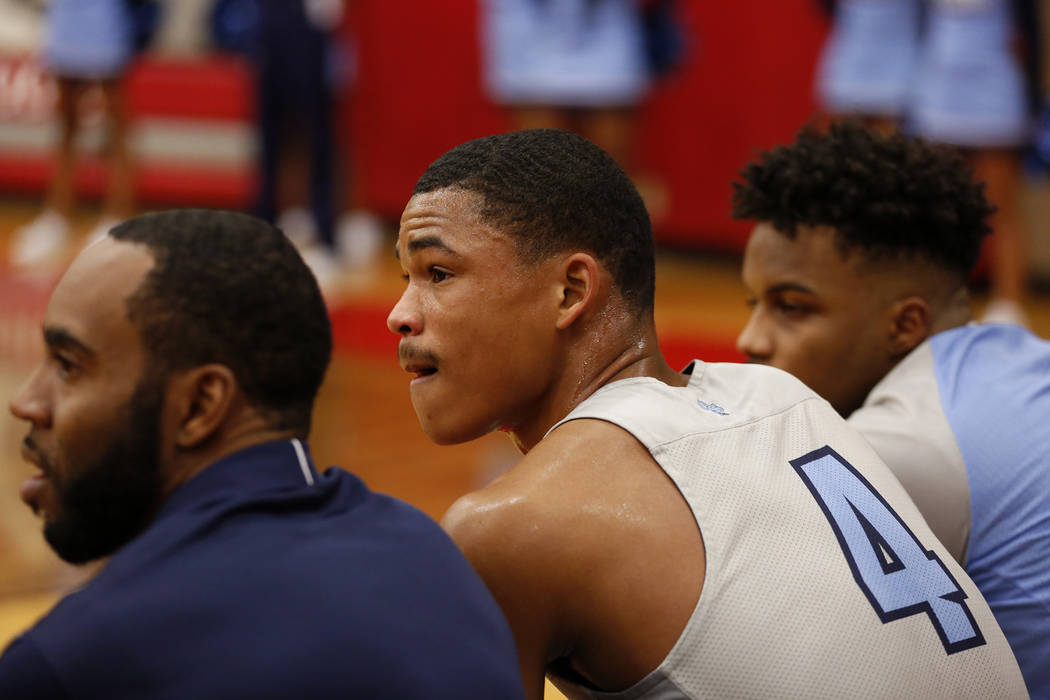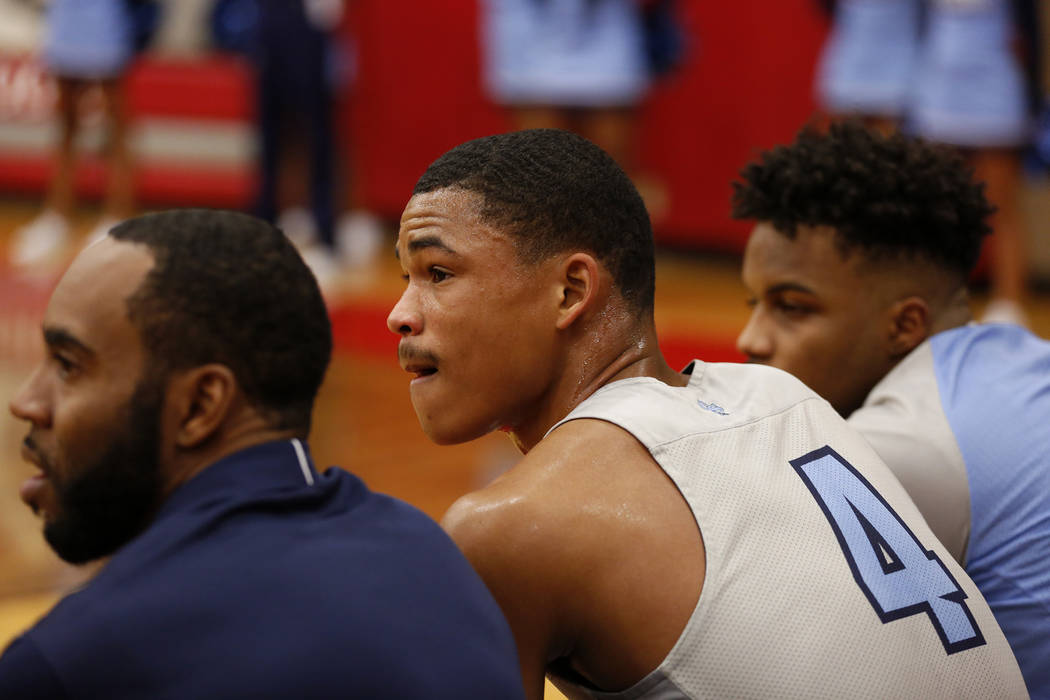 Kevin Legardy corralled a rebound, split two Arbor View defenders in transition and shimmied past another with a behind-the-back dribble before pulling up for the go-ahead 16-foot jumper Monday night.
Swish.
"That's the Kevin we know," a few of Legardy's family members shouted from the bleachers. "He's in a rhythm now."
A rhythm that began Jan. 10 for the Canyon Springs senior. And a rhythm that's put Legardy, one of Southern Nevada's most muscular guards, in position to live his dream of playing Division I basketball.
Legardy attacks the basket at will and often fires up shots from anywhere on the floor. He has scored 30 or more points eight times this season — including two 40-point games — while leading the third-ranked Pioneers to a 16-1 record and first place in the Northeast League.
"I'm willing to do anything to help the team win," the 6-foot-1-inch Legardy said Tuesday after practice. "Any position. If I play for a minute, I'll give you all I got. I'm just willing to work."
Legardy is a self-described "gym rat" who enjoys the strenuous process as much as the end result.
"I tell coaches, 'If you're looking for Kevin, he's in the gym,' " Canyon Springs coach Freddie Banks said. "I have to kick him out. I would say, 'Kevin, let's go man. I got things to do.' … If I let him stay here all day, he would."
Legardy leads Southern Nevada players in scoring, averaging 28.5 points. And he's gotten better as the season has progressed.
In six January games — all victories — Legardy has 219 points; in order he's scored 38, 40, 37, 41, 35, 28.
"The kid is in the zone," Banks said.
After receiving his first scholarship offer from Idaho State two days before Christmas, Legardy admits he's playing with more confidence and with a loose demeanor.
There are no more doubts about his future.
Idaho State and Montana State — Division I schools in the Big Sky Conference — have offered scholarships, and several other schools are showing interest after Legardy's 40-point outbursts. Coaches from Texas-Arlington and Adams State (Division II) attended Monday's game.
"I'm pretty sure a lot of people didn't see this coming from me," Legardy said. "But, for me, I knew I could do this if I just worked hard."
Canyon Springs forward De'Shawn Keperling, who has played with Legardy since middle school, called his teammate a "great captain" who "always makes me work harder." He praised Legardy's work ethic more than his improved jump shot and high basketball IQ.
"It's guaranteed he's going to play hard," Keperling said. "Every game."
Legardy hopes to make a career out of basketball to support his family, which includes five siblings.
"I'm trying to go pro — (maybe) overseas — and just help my mom and family out," Legardy said. "Help my mom out, so she won't have to worry about paying bills no more and stuff like that."
Contact reporter Ashton Ferguson at aferguson@reviewjournal.com or 702-383-0430. Follow @af_ferguson on Twitter.