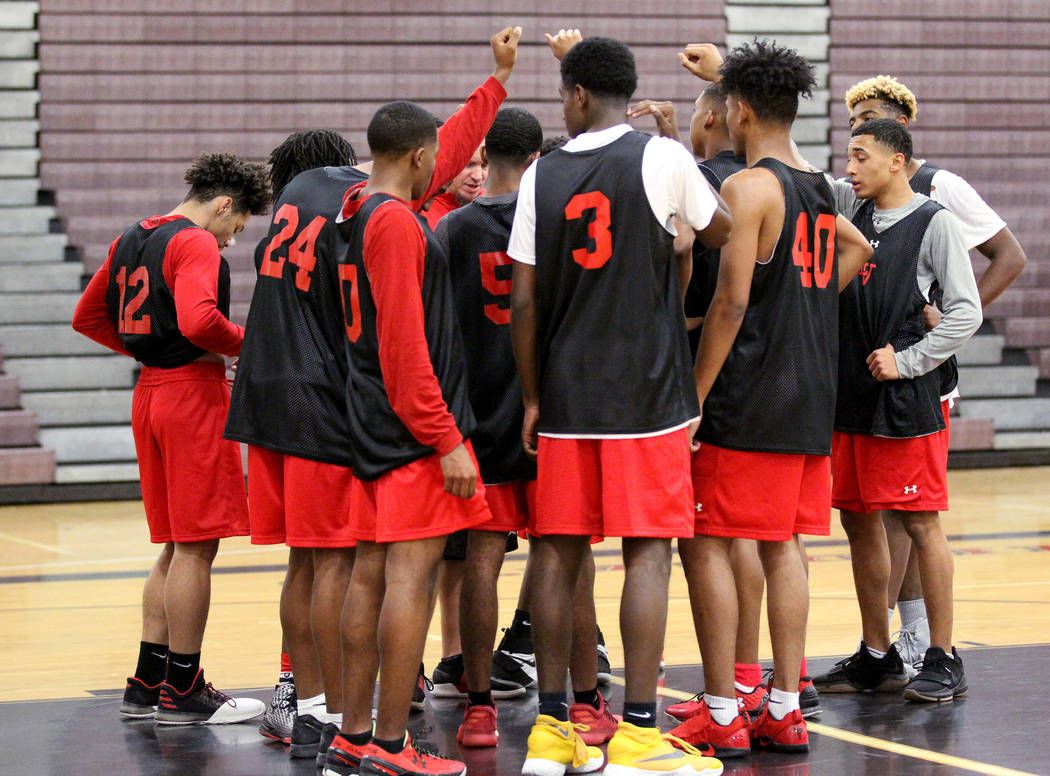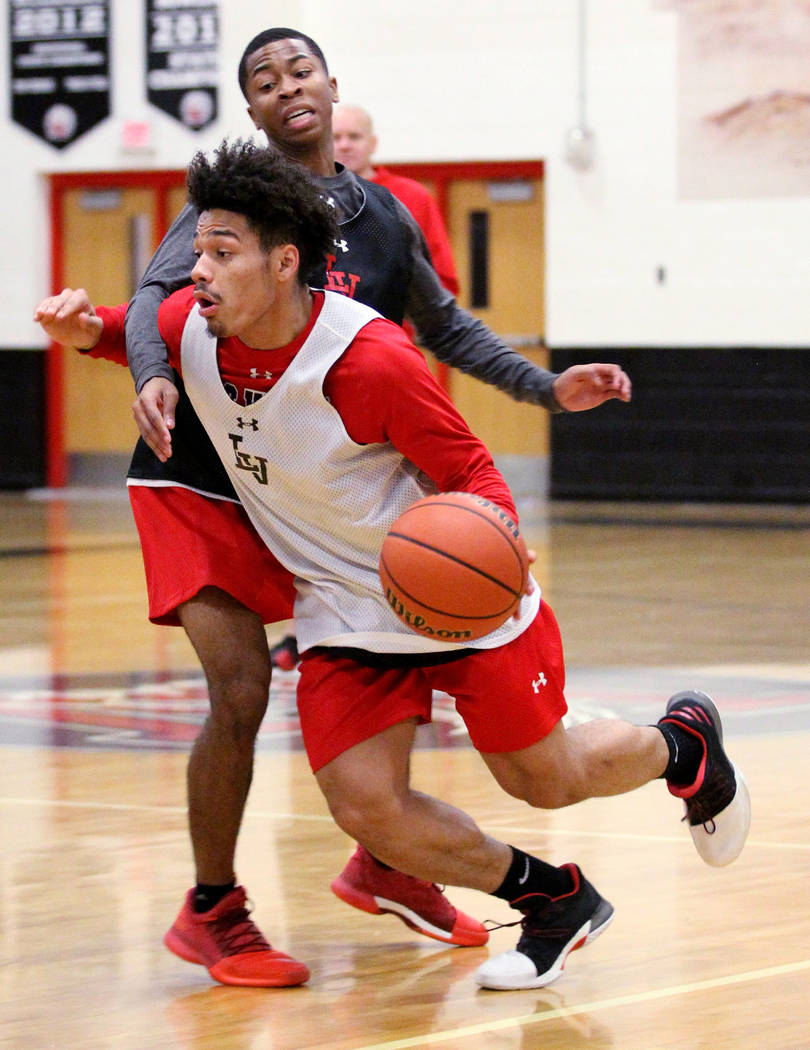 Las Vegas High School junior basketball manager Derek Timput has filmed all of the Wildcats' games the past three seasons and is still dumbfounded by the way senior point guard Donovan Joyner scores around the basket.
"He'll do some layups and stuff, and like half the time, I don't know how it goes in," Timput said. "It's amazing to watch."
Yes, it is.
Joyner is averaging 25.6 points, 6.4 rebounds, 3.7 assists and 2.6 steals for the Wildcats (10-4), who are in the midst of their best season during his three-year varsity tenure.
Las Vegas coach Jason Wilson says Joyner could be 5 feet 8 inches tall or 5-9. Joyner insists he's 5-10.
Either way, Joyner knows he's shorter than the average college point guard and has worked to maximize his potential by packing muscle mass onto his trunk and torso and mastering the game's subtleties.
"I'm not blessed with height, yet," Joyner said with a shy smile. "Sadly."
Everybody refers to Joyner as "Buck," a nickname bestowed upon him by his father as an ode to the legendary Magic Johnson, who also went by "Buck."
A self-proclaimed student of basketball, Joyner grew up playing point guard and began taking the sport seriously as an eighth-grader.
He studied YouTube highlight packages of shorter NBA players such as Isaiah Thomas and Muggsy Bogues and started lifting weights.
"I pride myself on going to the gym," Joyner said, "and making myself the strongest competitor out there."
Joyner emerged as a varsity starter during his sophomore season and averaged 12.5 points. He scored 15.3 points per game as a junior and leads this year's team with his intensity and work ethic — on and off the court.
"With him, his stature, he has to play hard," Wilson said. "You've got to be a dog, if that's the size you're going to be, if you're going to be a good player. And he is."
Wilson has been in touch with a handful of Division II schools about Joyner, who has a 3.3 GPA, dunks with ease, squats 330 pounds and power cleans 300.
Joyner believes he's a college player and says that whatever school takes a chance on him will get a fit floor general with a relentless motor.
"Watching Buck grow, it's like seeing someone you've been rooting for no matter what," said Timput, one of Joyner's closest friends. "It's going to (be hard) to see him leave, but I know he's going to do really big things in the future."
Baseball players chosen for event
Desert Oasis junior pitchers D.J. Jefferson and Aaron Roberts will take part in the second annual Dream Series showcase at Tempe Diablo Stadium in Tempe, Arizona.
The event runs from Thursday to Monday. It will feature more than 60 top high school catching and pitching prospects who will receive instruction from former Major League Baseball players, coaches and managers.
Jefferson is committed to Southern California. Roberts has not committed.
Centennial girls ranked ninth
Centennial is No. 9 in this week's USA Today Super 25 national girls basketball rankings.
The Bulldogs (14-2) have won their past six games after losing twice last month in the Nike Tournament of Champions.
Contact reporter Sam Gordon at sgordon@reviewjournal.com. Follow @BySamGordon on Twitter.