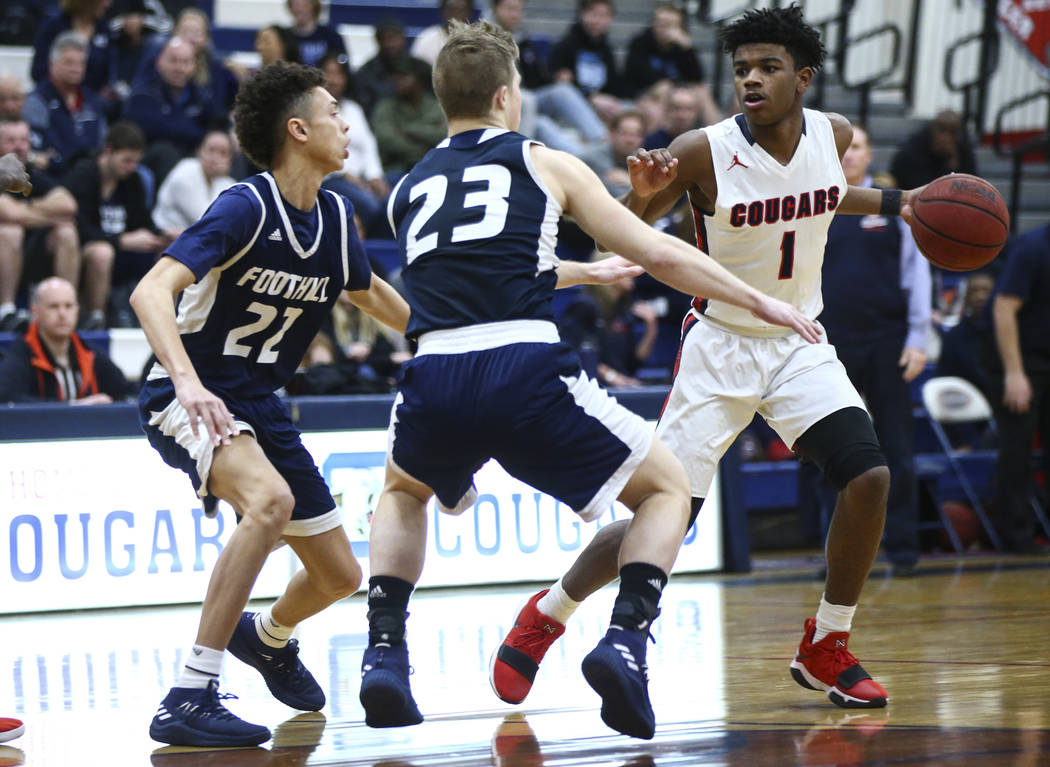 Freshman Jaden Hardy provided the spark for Coronado's boys basketball team on Friday against Foothill.
And seniors Tahj and Taieem Comeaux put the Falcons away.
Hardy scored 11 points in the third quarter, and the Comeaux twins combined for eight points and five rebounds in the fourth quarter as the Cougars earned a 76-57 home victory.
"They've been rebounding, they're focused and they're doing what seniors are supposed to do," Coronado coach Jeff Kaufman said of the Comeaux brothers. "And I appreciate that, and it makes us go a little bit."
Hardy's third-quarter spurt helped Coronado (11-7, 3-1 Southeast League) take a 58-53 lead. Tahj Comeaux then went coast-to-coast for a layup that pushed the lead to 64-55 with 5:38 to play, and the Cougars cruised from there.
Tahj Comeaux finished with 12 points and 10 rebounds, and Taieem Comeaux had 16 points and five rebounds.
"The twins, that's what they do," Kaufman said. "They're exciting kids. You never know what's going to happen with them, so sometimes it gives me gray hair. But they bring so much energy, and when they finish it's exciting and athletic and it pumps the team up."
Hardy started slowly, missing his first five shots. But he heated up in the third quarter, making 4 of 5 shots. He finished with 21 points.
"Anybody that doesn't think that kid is phenomenal is wrong," Kaufman said. "He's just phenomenal. He does what he does, and we give him a little space to do what he needs to do."
Patrick Simms added 11 points, and Tyrelle Hunt had 10 points and nine rebounds for Coronado.
Dylan Hushaw scored 15 points to lead Foothill (14-6, 3-1). He hit four 3-pointers in the first quarter but didn't score in the second half. Jace Roquemore had 14 points, and Marvin Coleman scored 10 for the Falcons.
Contact prep sports editor Damon Seiters at dseiters@reviewjournal.com or 702-380-4587. Follow @DamonSeiters on Twitter.
Box score: