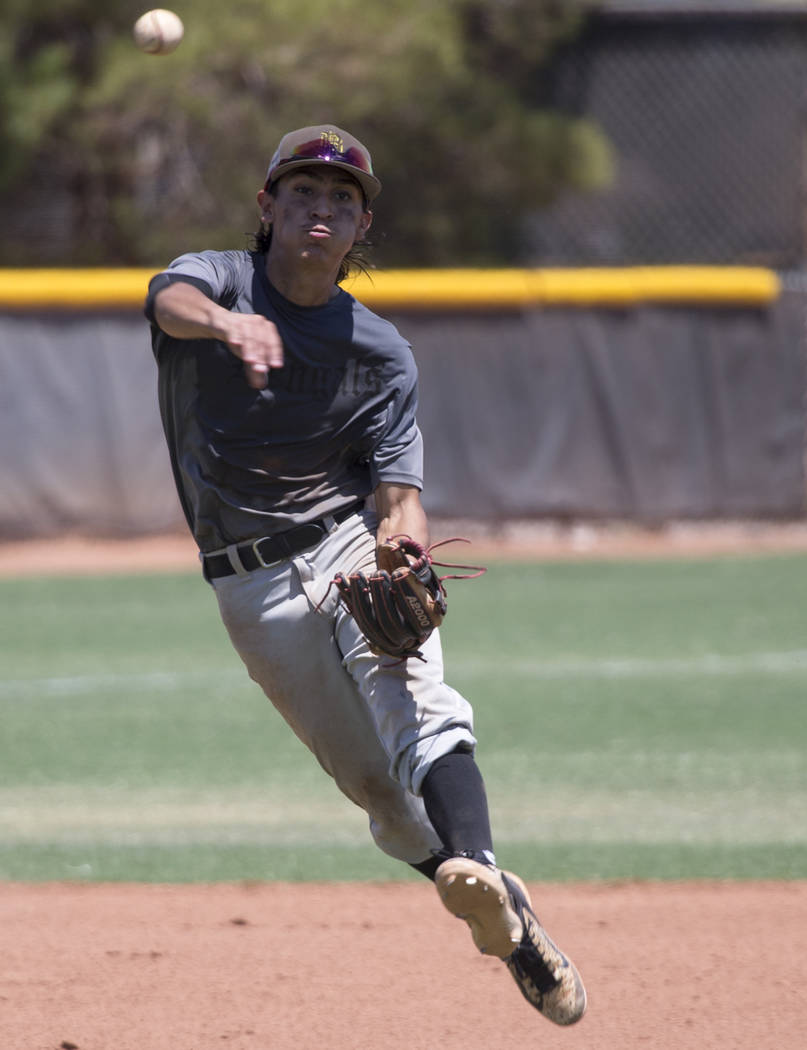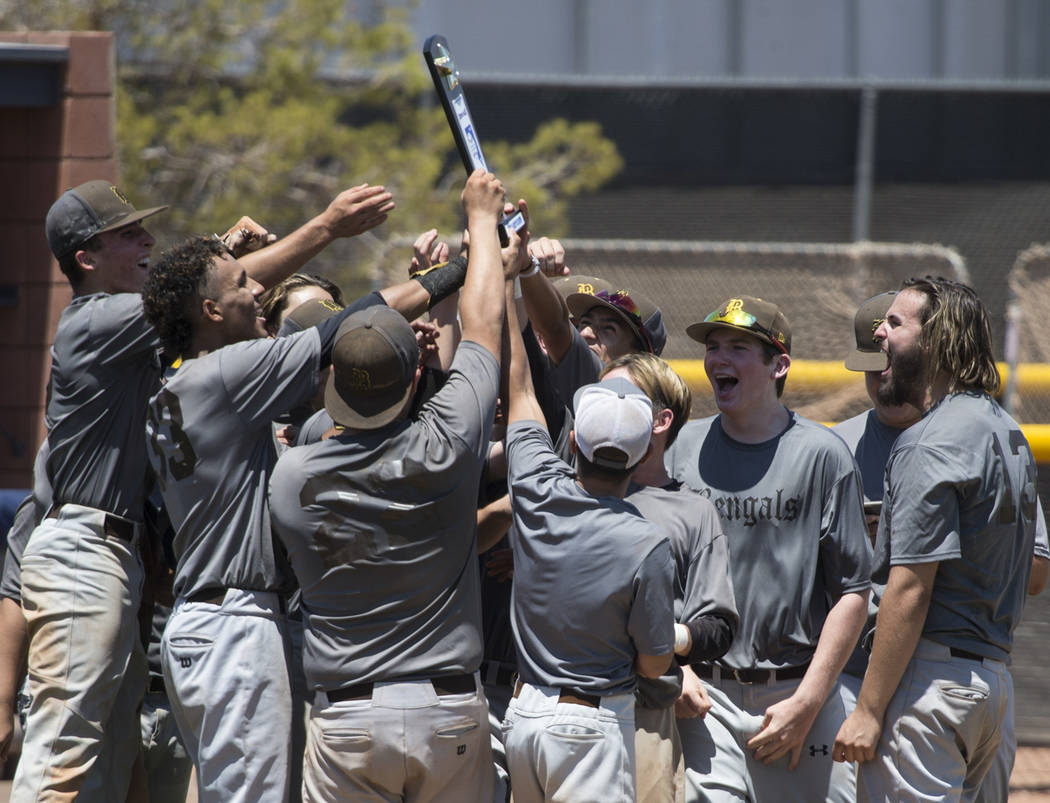 The top-seeded Southern Nevada Bengals had everything going for them against the No. 7 Las Vegas Mustangs on Saturday in the finals of the Connie Mack state baseball tournament.
The Mustangs had played more than seven hours Friday, winning two games, including a nine-inning victory over the Desert Hills (Utah) Thunder.
The Bengals had the day off because they were the only undefeated team left in the tournament.
But it wasn't the easy game that some might have expected.
The Bengals had to rally to win the title, with Matthew Cox's one-out double to right field in the bottom of the eighth inning scoring Nick DeSoto and Xavier Miller and giving them a 4-3 victory at the College of Southern Nevada.
The Bengals advance to the Western Regionals this week in Southern California.
"It's a team effort," said Bengals coach Sean DeSoto, who was without starters Torren Brozovich and Lucas Rosenblatt, both out of town on family vacations. "Different people have to step up each day in order for the team to be successful. We stayed in the game and kept fighting until we could make our break."
With one out in the eighth, DeSoto singled and Miller walked. Three pitches later, Cox ripped a Trent McGregor pitch off the wall and the Bengals were headed to California.
"I just wanted to put the ball in play," Cox said. "I wanted to make something happen to help this team win. All I was thinking to myself was put the ball in play and at least move the runners."
Cox, Louie Lares and Kannon Henderson each had two hits for the Bengals.
Bengals starter Jay DeSoto had a solid start, allowing two earned runs in 7 1/3 innings.
The Mustangs took a 3-2 lead in the eighth on Brandon Tressler's liner off the glove of Jay DeSoto that scored Austin Valdez.
Valdez had three hits and Tyler Black two for the Mustangs.