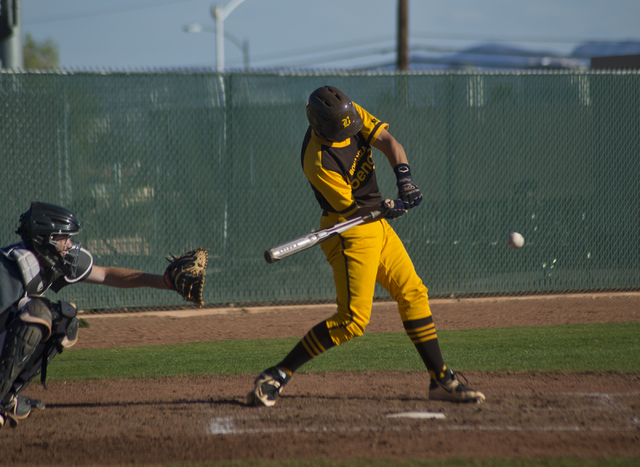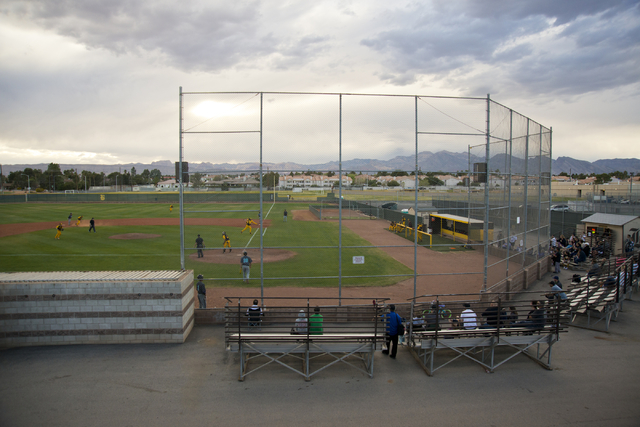 With his team batting around in the bottom of the fifth inning, Bonanza pitcher Danny Ruiz headed to the bullpen and started throwing in an effort to stay loose.
But even the long inning couldn't cool off the Bengals' junior right-hander.
Ruiz spun a four-hit shutout, and the Bonanza baseball team rolled to an 8-0 victory over visiting Silverado on Friday in the Bengal Varsity Tournament.
"He did a good job as the game progressed of keeping the ball down," Bonanza coach Mike O'Rourke said. "He made some mistakes early, and they hit some balls hard early. But as the game progressed, he made the adjustment of keeping the ball down in the zone and changing speeds and throwing multiple pitches for strikes."
Ruiz gave up two singles in the first inning but allowed only four baserunners the rest of the way. He retired nine consecutive batters at one point and also got plenty of help from his defense.
Right fielder Chris Dunn made a diving catch in the gap to close out the second inning, and Jay DeSoto knocked down Zane Johnson's hard-hit ball to start a 5-4-3 double play that ended a Silverado threat in the top of the fifth.
Ruiz finished with four strikeouts and threw 55 of his 80 pitches for strikes while inducing 14 ground-ball outs.
"A game like this really lets me know which one of my pitches are effective, what I need to work on," Ruiz said. "It gives me a lot of confidence for this season coming up and any team I pitch against because those kids are really good."
Micah Higa went 2-for-3 with a double and scored three runs, and Corey Oswald was 2-for-3 with a run for the Bengals (2-0).
Dunn doubled and scored in the first inning and added a run-scoring triple as part of Bonanza's five-run fifth inning with a handful of professional scouts in attendance to watch the New Mexico signee.
Eric Schultz finished 2-for-4 with an RBI double, and Torren Brozovich added a run-scoring single.
"It's always that tough to hit here the way the wind blows," O'Rourke said. "We squared a couple balls up with Chris and with Eric, hit some balls hard. And then that fifth inning, we took advantage of a couple mistakes they made and kept on making good swings."
Michael Camburn and Payton Ballard each went 2-for-3 for Silverado (0-2).
Contact reporter David Schoen at dschoen@reviewjournal.com or 702-387-5203. Follow him on Twitter: @DavidSchoenLVRJ
Box score: