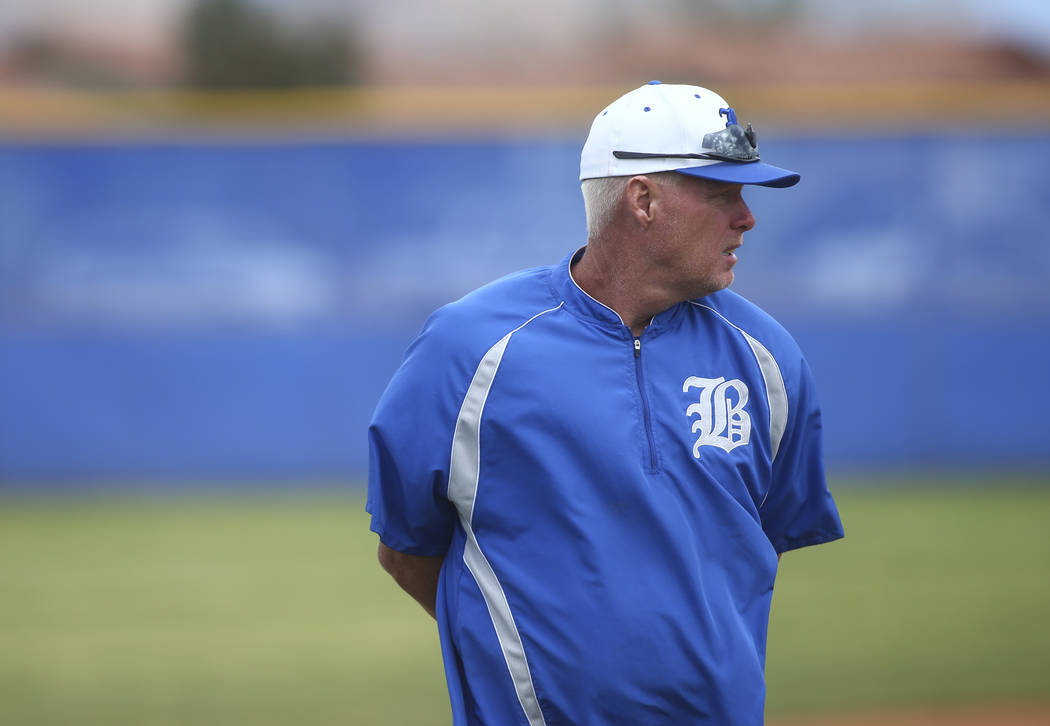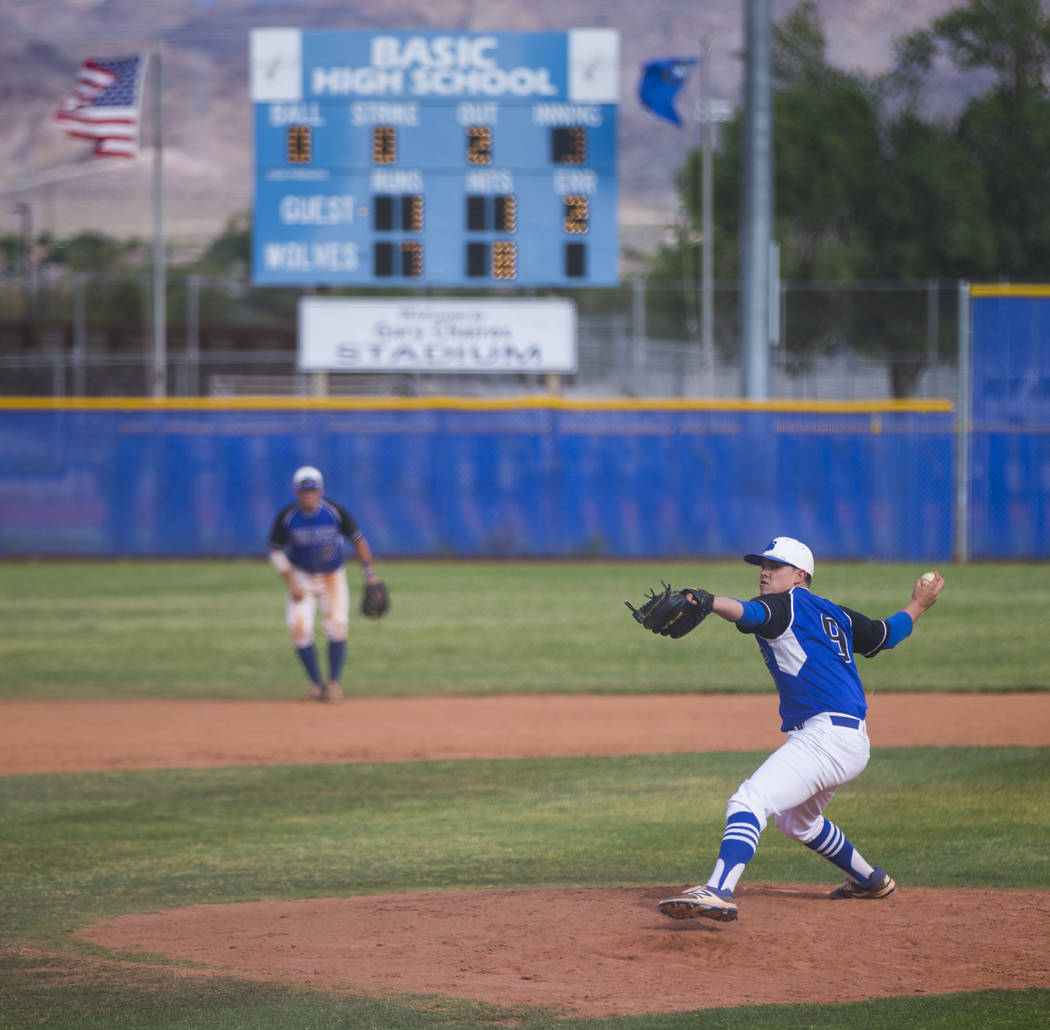 The craving began on the bus ride home from Reno, and when your school has waited almost three decades to win the state prep baseball championship, well, those eight or so hours fly by as if mere minutes.
First baseman Jack Wold remembers the feeling, the tears of happiness, the desire for more of the same settling inside all those who would return this season to defend the title.
"You want it to happen again," Wold said. "Kids crying, coaches crying, it was a special time. It's easy to create that craving again if you hate losing enough.
"We understand we have a target on our backs. It's never easy to repeat at anything, but we have faith in each other. We know what it feels like to win it. We also understand everyone is going to bring their best against us."
Basic High didn't get visiting Silverado's best Tuesday, but much of that had to do with how sharp the Wolves were in opening the Sunrise Region playoffs with a five-inning 12-1 victory.
Twenty-nine years passed between state championships for Basic when a team led by 10 seniors won last year's Division I crown, a magical run that united a school and its alumni in a manner only sports can.
It was the culmination of a turnaround engineered by coach Scott Baker and a group of players that went 13-21 as freshmen, who through hard work and intense commitment and unwavering belief built first a culture of expecting to win before actually doing so.
If you don't at least believe there is a chance at creating success, you don't stand one.
"Last year put us back on the map as a program," Baker said. "It brought a sense of validity to what we were building.
"We're not real big into pregame speeches and pumping kids up. We're prepared, and for us, it's just a matter of going out and playing. There is a calm to this year's team, much like last year. A confidence.
"But we've also faced some adversity this season — injuries, suspensions — that we didn't have with last year's team. But the kids believe in the culture, and they feed off it. Just go out and play and let the chips fall where they may."
They could fall Basic's way deep into the playoffs if things go as well as they did Tuesday, when the strong pitching of junior C.J. Dornak (four innings, one unearned run, one hit, five strikeouts) and hitting of seniors Wold (a UNLV signee who went 3-for-3 with a double and two RBIs) and Roger Riley (2-for-3, double, three RBIs) proved more than enough.
Silverado wasn't up to the task. It had used three pitchers before the second inning concluded and with Basic rolling 7-1.
All you need to know about Silverado's afternoon: It allowed three first-inning runs after retiring the first two batters and surrendered four in the second via a collection of weirdness that included three errors, a pop fly turned win-aided single, a misplayed bunt and failing to covert a pickoff play in which the runner was out from here to the California state line.
Basic took advantage of it all.
"We have the talent and skill to come together and make another run," said the catcher Riley, who is headed to College of Southern Nevada. "Everyone knows who we are and how we play. It was really important to get off to this kind of start in the playoffs. We're hard to beat when we are playing our game and executing like this."
Magic is tough to re-create. Maybe the Wolves, who host Foothill at 4 p.m. Wednesday, make their run this year with a little grit.
On Monday, as players were preparing for the playoff opener, junior Nick Thompson literally walked into the practice swing of a teammate and broke his nose.
He was in the lineup Tuesday and went 1-for-2 with a run.
"There is something happening with this team that duplicates some of the same things we saw last year," said Baker, in his sixth season as coach. "We are developing that same type of chemistry at exactly the right time. We're playing as well as we have all season.
"Our kids believe part of the culture here now is to win the state championship. They believe we have the right recipe."
It's easy to create that craving again if you hate losing enough.
The Wolves played Tuesday as if they abhor it.
For starters, the quest to repeat couldn't have gone better.
Contact columnist Ed Graney at egraney@reviewjournal.com or 702-383-4618. He can be heard on "Seat and Ed" on Fox Sports 98.9 FM and 1340 AM from 2 to 4 p.m. Monday through Friday. Follow @edgraney on Twitter.