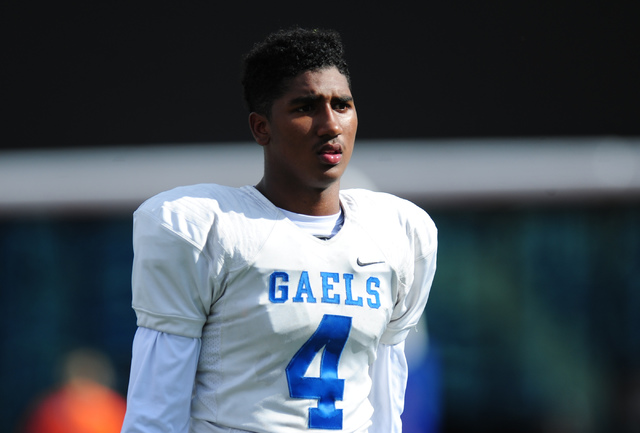 Bishop Gorman senior defensive back Alex Perry made an oral commitment to Arizona State on Tuesday.
Perry's commitment is nonbinding, and the first day he can sign a letter of intent is Feb. 1. Arizona State's coaches cannot comment until that time.
Perry made his announcement through his Twitter account.
Perry previously committed to the Sun Devils as a sophomore before he backed off that pledge in February and re-opened his recruitment. His brother Armand is a redshirt sophomore at Arizona State and starts at free safety.
The 5-foot-10-inch, 165-pound Perry made 24 tackles with 0.5 sacks as the Gaels earned their eighth straight Class 4A state title. He had two special-teams touchdowns this past season, including a 58-yard punt return for a score in the state final, and was a first-team All-Southwest League performer.
Perry had more than a dozen reported scholarship offers and chose Arizona State over several other Pac-12 schools, along with Michigan, North Carolina and Oklahoma.